In keeping with that which is new and different, I have a few choice images here which I have not seen anywhere else yet... that's not to say they WON'T be seen anywhere else now that they've cropped up here, but I leave that to others. In so far as I know, these are HOS Exclusives and can only be found here. This includes some images by myself which I have yet to post, and one or two which have come out looking really goofy when I tried to post to the NG. If you have an image you'd like to include on this exclusive page, you know where to send, eh?
---


Click on thumbnail to see full size image.

This page has been made with Netscape Composer and is especially Netscape-Communicator-friendly. If you have problems seeing the title of the piece or the byline, I apologize.


---

Archive Seven: Hall of Statuary Exclusives!




And Now, A few "What-if?" Tomb Raider images...
Tomb Raider and Lara Croft are both Copyright 1994-1998 Eidos Entertainment and both are used, edited and referred to without permission.








And now, some brand-new, hardly before seen stuff from Argo...
remember, he's not just the president of the HOS, he's also a client!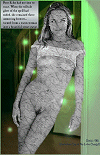 And three new ones from Mr. T! (Thaaaaaaanks, T!)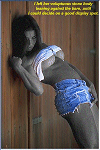 ---


MISSING IMAGE (in order of non-appearance - complicated by the lack of a thumbnail): handofmid.jpg. Oh, well, only one missing image, on a page I wasn't even sure I could find to begin with, isn't bad going. --Leem

If I have mistakenly not given proper credit to the correct people with these images, please e-mail me and tell me so. I have tried to keep the artist's name (and pen-names) intact through moving these pics to my new system and during downloads... considering the tremendous amount of images I receive in one week's time, it's not always easy keeping the names straight. Any help, nudges, or benefits of the doubt you can give me would be appreciated. :-)

Well, so far, the response on the new format for the image pages has been extremely good, so I think we'll keep it this way for a bit. I now realize, after looking at ML's new setup, what a daunting task I have in front of me. With any luck, we'll set up a few more pages here soon, including the newly revamped fiction archive, a "metal" concept art page, and the infamous "Your Assignment Images" page. I know that these new pages can't come soon enough for you all, so I really appreciate the support you've given me and the fact that your e-mails have not been filled with death threats if I don't get anything done. Till the next update, hopefully soon, see ya round!
---


Like it? Dislike it? Find the Lara pic? Get a boo-boo while looking at it?





you know what I mean...



or, for those of you more 'Main Hall' inclined...

I Left My Heart Back In The Main Hall