The Legacy of Timeless Beauty Story Archive is a fantastic place to find statue and mannequin stories on the internet. Dmuk and Magnus update this page quite often, and the quality of writing there is first rate! New Location!


"A Darker Age is upon us!" If you like inventive stories, then ArgoForg's website will impress and amaze you. If you would like to check out the classic Hall of Statuary page, click here to visit The Hall of Statuary Mirror Site. Click here to visit The Hall of Statuary Message Board! See what's going on in the ASFR/Statuephile community!


Unfortunately, Pop has decided to pull his great transformations page for good. However, to view a page full of his amazing inanimate transformation edits, click here.


I'm happy to say, JLS has built a tutorial and gallery site featuring step by step instructions on how he makes those fantastic edits! Also featuring stories and links, this is a site I know you'll enjoy!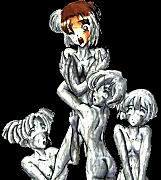 Here's a fantastic WAM/Petrifaction site from Gagyou called Maiki's House! His petrifaction page features some great stone and ice material, and he has gold and other elements on his main page! While you're in the neighborhood, why not visit The X Page on Gagyou's site featuring even more statue and freeze edits!


From Dosman is this great site called Living Mannequin Circle. This page focuses on living mannequin stories and pictures! His image gallery features a growing collection of lovely statuesque women looking very still.


Shade has compiled an incredible array of statue clips from the world of Japanese animation and from other sources. To access a clip, simply select the circular picture of the clip you want to see. A dialog box will pop up in Japanese, but don't worry, you are on the right track. If you right click inside the dialog box and select "view source" (IE works best for this), you will find information at the bottom that lists an archive site, user name and password information, which you can use to download the clip from a host server. Believe me, these clips are da bomb!


Leem has built a grand page featuring all of his marvelous stories, as well as some inspiring artwork. His site is called The Pymalion Syndrome, and I know you will enjoy it immensely!

ASFR.com is back! Be sure to visit Robotdoll's awesome site!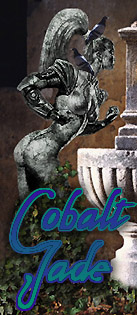 Cobalt Jade has written some fantastic fiction relating to ASFR interests. If you've read Beauty is Iron or The Gorgon's Kiss, you know what I mean! Cobalt Jade's site features stories, links and much more!


Always highly recommended is James' site, the first page on the internet to feature mannequins!


Now you can join clubs that feature pictures and message boards tailored to our interests. Currently, these are the seven Yahoo Clubs with ASFR content: ASFR from Geisha, Frozen Girls from Immobilizer, Frozen Statue from frozengirl466, Golder Women from Basilisk, House of Living Dolls from Flex, Mannequin Madness from Magnus, and finally, Nasty Forced Transformations also from Immobilizer. In order to view the pictures, you'll have to sign up on each one, but I think you'll find it's worth it!


From Alter Boy is this great site that features 2D female transformations! If you like to see women flattened, then you should definitely check this site out! Formally called "Altered States".


Here's a site by Freyr called Studs in Stone that deals with men being turned into statuary. If you are into artwork and stories featuring male petrification, then this site is for you!
The ASFR Master List is a fantastic resource for finding those rare moments that feature freeze scenes! This fantstic site from WK features massive lists of ASFR scenes in movies, television specials, television series, music videos, animation, comic books and literary books.

Here's a site from Alex Thompson that I know you'll enjoy. It's called Alex the Great Archive and features fantastic transformations of many varieties. Featuring original stories, Medusa Chronicle stories and links!
Central Control is another ASFR site with a great look! This site features stories and atmosphere for the statue/robo fan in all of us! Some of this site's rotating homepage graphics are simply awesome!
Iceman has a site called Statuephile Homepage that I think is worth checking out! He has compiled a fantastic list of television shows and movies that feature female statue scenes! The site hasn't been updated lately, but it's still cool!
Here's a terrific gold bodypainting page that I know you all will like! It's called Painted Shadows, and features several lovely ladies painted so well, they actually look like statues!
Eocene now has a fantastic ASFR site featuring even more of his great photo-edits! Be sure to check out Eocene's ASFR/PhotoManipulation Page!
The alt.sex.fetish.robots newsgroup is dedicated to many concepts, including petrifaction and robots. Unfortunately, you have to sift through a lot of spam, but it is worth checking out!
Here's an interesting link: it's a German site called Finesse Show Design featuring living doll perfromers. I'm afraid I don't know too much about it yet, but I thought you might like to see it for yourselves.
Goldlover's "In Praise of Golder Women" site deals with women covered in paint. His favorites are gold and silver, and needless to say, they are of interest to a techno-sexual. "In Praise of Golder Women" is currently down. In the meantime, here's a link to Goldlover's message board, and this link will connect you to Goldlover's mirror site.


If you would like to link to my site, here's my banner.